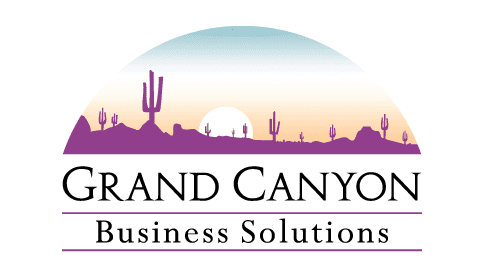 All businesses and organizations in the Phoenix area operate in their own unique manner and have varying requirements for their copiers. When looking for a new copier for your organization, it's crucial to find one that's capable of matching your company's overall workflow. Let the experts at Grand Canyon Business Solutions help you find a copier that is capable of meeting the unique and specific copying needs of your business. Grand Canyon Business Solutions has been serving the copier needs of the Phoenix area since 2009.
Types of Copiers Available in the Phoenix Area from Grand Canyon Business Solutions
Grand Canyon Business Solutions offers a variety of copiers to ensure that we can fully meet the needs of your business. Whether you need Copy, Print, Scan & Fax or only Copy & Print, we have you covered. Most of our copier printers are modular so you can select only the features you need. On some models you can also start with a copier/printer and add features as needed later on.
Black and White Copier/Printers
Organizations that only require color documents on a rare occasion, should strongly consider if a black and white copier can sufficiently meet their needs. Black and white copiers are more economical than color copiers and have lower overall operating costs. Black & White copiers also require fewer supply items. Capital that would be tied up in an inventory of supply items can be better deployed.
Color Copier/Printers
Color office copiers are great for companies that often require color documents. With color copiers, you'll see long-term savings and benefits in having your own in-house copier, rather than relying on an external copying or printing service. The difference price-wise between color copiers and black and white copiers has gone down over time. Not sure if need color? Grand Canyon Business Solutions will gladly provide quote for both options.
Ultimately, both black and white and color copiers can be configured to provide your company with numerous benefits. Before you make a decision about which type of copier is best for your business, review the copying needs of your company with your end users. Then contact Grand Canyon Business Solutions for more information, or to help you decide which type of copier is best for your needs.

Grand Canyon Business Solutions Offers the Phoenix Area Copiers from one of the Top Brands
Kyocera Copier/Printers in Phoenix

When it comes to black and white copiers and multifunctional products (MFPs), Kyocera provides the industry's most comprehensive line of award-winning low to high volume devices. With print, scan, fax optional functions, and other expandable paper handling options, these devices can improve the workflow and efficiency of businesses of all sizes.
Understanding the increasing importance of color in business communications, Kyocera has developed a series of color copier products. With standard copy, print and color scan capabilities combined with advanced paper handling and finishing options, these devices are capable of fulfilling the color document production needs of all kinds of businesses.

Why Grand Canyon Business Solutions?
Grand Canyon Business Solutions is an authorized Kyocera Copier Dealer serving the Phoenix area since 2009, We provide copiers, color copiers and laser printers. As an authorized Kyocera dealer and our technicians are highly trained and factory certified on all their products and content. From color, multi-function printers to Document Management Solutions, Grand Canyon Business Solutions is on your side to provide the best experience possible.
Grand Canyon Business Solutions is Phoenix, Arizona's go to resource for copiers and printers. You no longer have to worry about cookie cutter solutions. We consult with you first to create a customized plan based on your needs and the most cost-effective solution. We provide advanced office solutions that empower businesses to carry out their daily duties in the most efficient manner possible. With our award-winning technology, we separate ourselves from the competition by being a business that you can count and rely on.

Contact Grand Canyon Business Solutions Today
For all of your copier, printer, and multifunction printer needs in the Phoenix area, look no further than Grand Canyon Business Solutions. We know how important these systems are to your business, so we'll help you get the equipment that you need to meet your goals. Contact us today to get started and to learn more about any of the products and office equipment that we offer.